Who's Online
We have 24 guests online
Counter
Content View Hits : 316135

Avery, NC

---
WOW! NEW! TAXI SERVICE!
Good for local and long distance rides.
Call LeeBob - 828-789-9958
Restaurant & Bar Service - Any weather, Any Season
Man-oh-man; when you need one, you gotta have one; Especially when you see the blue light special around the corner.
LeeBob - 828-789-9958
Be Still And Give Him the Call
---
Sponsored by:
Wahoo's Adventures; Boone, NC

---
Welcome to
Hawk's Nest Native American Gathering
Free Admission
Saturday & Sunday - September 13th & 14th 2014 - 10:00am to 6:00pm
Free Admission
Located at - Green Valley Park. US Hwy 19E - 8 Miles North of Spruce Pine, NC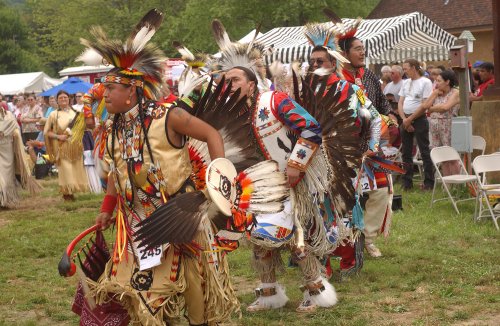 Featuring on Site:
~ Flint Knapping
~ Jewelry
~ Wood Carving
~ Leather Work
~ Native American Story Telling
~ Native American Flute Playing
~ Flint & Steel Fire Starting
~ Weaving
~ Raffle
~ Bake Sale
~ 50/50
~ Drumming & Dancing
~ Hamburgers, Hotdogs, Chips & Drinks for Sale

All Are Welcome!
Contact - Dusty Grey Bear
828-385-1114
OR
Bill "Gray Rabbit"
828-733-3184

Hope to See You There
---
WHERE TO FIND MUSIC AND FUN FOR THE WEEK September 11th-September 18th

Linville Falls Winery:
Sat. Sept 17 MAJOR SEVEN'S 3-6
Old Hampton Store
Fri Sept 12 ANDY FERRELL local guitarist and folk
Sat Sept 13 ANDY FERRELL local guitarist and songwriter
Sun Sept 14 BROOKS FORSYTHE Bluegrass country folk and originals

Grandfather Vineyard & Winery:
Sun Sept 14 RUFFIN STREET 1-4

Banner Elk Winery & Villa:
Sat Sept 13 live music
Sun. Sept 14 live music

BARRA in Banner Elk:
Fri.Sept 12… DJ Karaoke
Sat. Sept 13 ...DJ Karaoke

The Original Mast General Store:
Sat Sept 13 NAOMI AND THE HOME FOLKS
Sun Sept 14 THE NEIGHBORS

Nick's Restaurant & Pub
Fri Sept 12 KARAOKE 8pm-12 midnight

Fred's General Mercantile on Beech Mtn.
Sat. Sept 13 The Great American Backyard Cookout 11am-3pm
CAROLINA BBQ
Fri. Sept 12 GLORIA COFFEE AND THE OLD HAT BAND
Sat Sept 13 NEW STRINGS
Mon Sept 15 OPEN MIKE NITE 5:30-9
Alpen Restaurant and Bar
Sun Sept 14 Cocktails at Sunset
BANNER ELK CAFÉ
Fri Sept 12 JESSE SMITH 6-10 on the patio ½ price wine
Sat SOUND TRAVELERS 6-10 on the patio
Mon Sept 15 MONDAY NITE FOOTBALL
Cam Ranh Bay
Every Friday 9pm KARAOKE
CRESTWOOD RESORT & SPA
LIVE MUSIC THURSDAY EVENINGS AND LOW COUNTRY BOIL
VALLE DE BRAVO
KARAOKE every Thursday 9pm
FAMOUS FAST EDDIE'S
Sat Sept 13 MUSIC
ORCHARD OF ALTAPASS
Live Music All Weekend

FARMERS MARKET DOWNTOWN BANNER ELK 5-7 THURS AND NEWLAND 4PM MONDAY COOP EXTENSION
AVERY COUNTY HUMANE SOCIETY BONE APPETIT SERIES
Wed Sept 17 JACKALOPE'S VIEW RESTAURANT
10% of food and drink sales will be donated to Avery Humane Society 898-9004
AVERY COUNTY HUMANE SOCIETY CATASTROPHE!!!!
For the month of sept every feline adoption fee depends on how long they have been in our care. 60 days with us? $60.00 off adoption fee
RIVERWALK QUILT GUILD QUILT SHOW
Dickson Gallery at Cannon Memorial Hospital month of sept
BEECH MOUNTAIN COMMUNITY CLUB GOLF TOURNAMENT
Sat Sept 13 at Sugar Mountain Golf Course for info 898-9299
LINVILLE LAND HARBOR WESTERN SQUARE AND ROUND DANCE
Sun Sept 14 beginning at 1:30 for info www.mountainmixers.com
AVERY COUNTY CHAMBER AFTER HOURS
Tues Sept 16 ORCHARDS OF ALTAPASS 5:30-7:30

AVERY A&H FAIR
Tues-Sat Sept 9-13 at HERITAGE PARK FOR INFO 828-733-8270
______________________________________________________________________________________
Jane Deavers owner of the Dande Lion in Banner Elk challenges local business to decorate bras donated by The Dande Lion. The decorated bras will be displayed at The Dande Lion where customers and supporters vote for their favorites by placing donations in the box corresponding to each bra. This all goes back to the community and interested businesses can contact Linda or Jane to get involved. The contest runs throughout September and a donation will be made

October 1st

to the Wilma J. Redmond Fund just in time for National Breast Cancer Awareness month.
For more information contact The Dande Lion located at Shoppes of Tynecastle or call 828-898-3566
---
2014 Cruise-In Newland, North Carolina
4th of July Car Show Rock Gym in Newland 9:00am – 5:00pm
July 18 Senior Citizen Center, Newland 5:00pm – 9:00pm
August 15 Senior Citizen Center, Newland 5:00pm – 9:00pm
August 31 Elk Park Car Show, Hicks Trucking 9:00am – 5:00pm
September 19 Senior Citizen Center, Newland 5:00pm – 9:00pm
October 18 Toys for Tots, Carolina BBQ, Newland 9:00am – 5:00pm
Anyone may join in on a cruise-in. This is an event that is meant to foster fellowship and friendship. Your car does not have to be a valuable classic in order for you to attend.
Contact Claude Buchanon @ 828-733-3558 for more information
---
AskAvery is Also Sponsored by:


The Shady Lawn Lodge; Newland, NC

---
NOTICE!
CLICK HERE FOR PICTURES OF THE WEEK
All of Avery County, North Carolina Official Information

Police
All Emergencies: Call 911
Area Code 828
Avery County Sheriff's Dept: 733-5855
Banner Elk Police Dept: 898-4300
Beech Mountain Police Dept: 387-2342
Crossnore Police Dept: 733-2023 or 2024
Elk Park Police Dept: 733-9573
Newland Police Dept: 733-2023 or 2024
Sugar Mountain Police: 898-4349
Avery Citizens Against Domestic Abuse (ACADA) 733-3512
Fire and Rescue
All Emergencies: Call 911
Area Code 828
Banner Elk Fire Dept: 898-4623
Beech Mountain Fire Dept: 387-2342
Crossnore Fire Dept.: 733-5555
Elk Park Fire Dept: 733-5555
Frank Volunteer Fire Dept: 733-9336
Green Valley Fire Department: 765-5555
Linville Fire Dept: 733-2188
Linville-Central Rescue Squad: 733-2346
Newland Fire Dept.: 733-5555
Medical
All Emergencies: Call 911
Cannon Memorial Hospital
434 Hospital Drive Linville, NC
828-737-7000
Watauga Medical Center
336 Deerfield Dr. Boone, NC
800-443-7385 or 828-262-4100
Spruce Pine Community Hospital
125 Hospital Dr. Spruce Pine, NC
828-765-4201
Avery Citizens Against Domestic Abuse
(ACADA) 733-3512
Places of Worship
Aaron Church
Arbor Dale Church
Ashley Chapel
Banner Elk Presbyterian Church on Lees McRae Campus
Beech Creek Church
Beech Creek Mountain Church
Beech Mountain Church
Beech Valley Church
Belview Church
Big Meadow Church
Blevins Creek Chapel
Buck Hill Church
Burleson Chapel
Calvary Church
Conley Chapel
Crab Orchard Church
Crossnore Presbyterian Church (828) 733-1939
Curtis Creek Church
Fairview Church
Fall Creek Church
First Baptist Church of Glen Alpine - (828) 584-0312
Fletcher Chapel
Forest Home Church
Frank Church
Green Valley Church
Hanging Rock Chapel
Henson Creek Church
Higher Ground Worship Center
Hopkins Chapel
Ivy Heights Church
Lewis Chapel
Little Elk Church
Little Plumtree Church
Long Ridge Church
McCoury Rock Church
Midway Church
Mount Calvary Church
Mount Gilead Church
Mount Pleasant Church
Mount Zion Church
New Cross Church
New Hopewell Church
Newland Presbyterian Church
Oak Grove Church Newland
Peoples Church
Pine Grove Church
Pisgah Church
Pleasant Hill Church
Pleasant Valley Church
Powdermill Church
River of Life Church, 48 High Country Square, Banner Elk, NC 28604 ~ 828-297-6646
Roaring Creek Church
Saint Bernadette Catholic Church, Linville, NC ~ 828-898-6900
Shelter Rock Ministries
Sloop Chapel
Smoky Valley Chapel
Sugar Mountain Church
Taylor Chapel
Union Church
Valley Haven Church
Vance Memorial Church
Walnut Grove Church
Whites Memorial Church
Yellow Mountain Church

Area Schools
http://www.all4ed.org/
http://high-schools.com/north-carolina.html
http://elementaryschools.org/north-carolina.html
Avery County High School; 401 High School Rd., Newland
828-733-1501
Avery County Middle School; 102 Old Montezuma Rd., Newland
828-733-0145
Banner Elk Elementary School; 185 Azalea Circle
828-898-5575
Beech Mountain Elementary School; 60 Flat Springs Rd., Elk Park
828-898-4343
Cranberry Middle School; 6320 Hwy 19E
828-733-2932
Crossnore Elementary School; 200 Bell Lane, Crossnore
828-733-2145
Grandfather Academy (private); Hickory Nut Gap Rd., Banner Elk
828-898-3868
High Country Christian School; 1551 Tynecastle Rd., Banner Elk
828-898-3677
Newland Elementary School; 750 Linville St., Newland
828-733-4911
Riverside Elementary School; 8020 US Hwy 19E Plumtree
828-765-9414

Government Offices
Avery County Central Dispatch
828-733-3858
Banner Elk Town Hall;
200 Park Ave.
Banner Elk, NC 28604
828-898-5398
Beech Mountain Town Hall
828-387-4236
Elk Park City Hall
169 Winters St.
Newland, NC 28657
828-733-9573
Newland Town Hall
301 Cranberry St.
Newland, NC 28657
828-733-2023
Sugar Mountain Town Hall
237 Townsend Dr.
Sugar Mtn, Banner Elk, NC 28604
828-898-9292
Avery Citizens Against Domestic Abuse
(ACADA) 733-3512


Utilities
Mountain Electric Cooperative
PO Box 1240
Newland, NC 28657
828-733-0159
828-733-3213 (fax)
Contact: William D. Caraway
This e-mail address is being protected from spambots. You need JavaScript enabled to view it
www.mountainelectric.com
Piedmont Natural Gas
Residential Contact / Commercial Contact
Tom Ellis
This e-mail address is being protected from spambots. You need JavaScript enabled to view it
phone: 800-752-7504
P.O.Box 218
6781 Hwy 19E
Spruce Pine, NC 28777
http://www.piedmontng.com
Skyline Telephone Membership Corp.
PO Box 759
West Jefferson, NC 28694
828-898-1350
800-759-2226 (toll-free)
828-963-1527 (fax)
Contact: Karen Powell
This e-mail address is being protected from spambots. You need JavaScript enabled to view it
www.skyline.org
Building Permits and Inspections
Tommy Burleson/Jason Vance
Code Enforcement Officer
PO Box 596
Newland, NC 28657
(828) 733-8204
fax: (828) 733-7003
Water Quality Lab & Wastewater Treatment
1522 Tynecastle Highway
P O Box 1167
Banner Elk, NC, 28604
828-898-6277

Zip Codes & Phone Exchanges (828 area)
28622 - Beech Mountain (260, 387), Cranberry (733), Heaton (898), Elk Park (733)
28604 - Balm (898), Banner Elk (260, 783, 897, 898), Foscoe (963, 898), Seven Devils (963), Sugar Mountain (898)
28657 - Crossnore (733), Linville (733), Minneapolis(733), Newland (733, 737), Pineola (733), Plumtree (733)
28605- Edgemont (733), Jonas Ridge (733)
---
Word of the Day